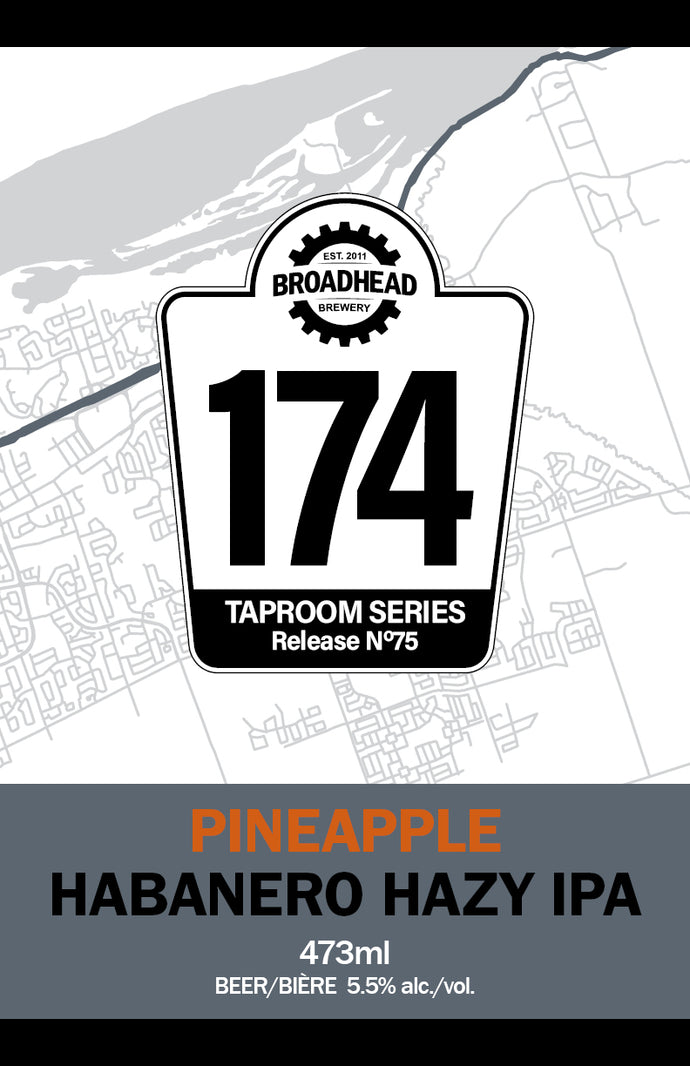 PINEAPPLE HABANERO HAZY IPA
473mL
ABV 5.5% | IBU 14 | SRM 6

Brewed in collaboration with our friend Chris Villeneuve of Junior & The Kid, and inspired by ingredients in his popular BBQ sauces. Get lost in the haze and heat of our newest 174 release, Pineapple Habanero Hazy IPA. 

Pouring a wonderfully opaque dandelion yellow, with a dense layer of white foam.
The aroma of this beer is dominated by scents of pineapple and citrus with hints of fresh clipped grass and slight peppery habanero spice. Upon first sip the sweetness of the pineapple and grainy malts are immediately apparent, followed by a spicy kick from the habanero peppers that lingers on the tongue. Despite it's sweetness, this beer has a smooth mouthfeel thanks to the hazy, unfiltered nature of the IPA. The Galaxy Hops add a tropical note that balances out the sweetness and spiciness of the beer creating a well-rounded flavour experience.